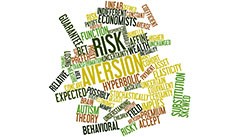 One of the most vital assessments you can make as a real estate investor is your tolerance for risk. In this field, money is always on the line, and there are so many lucrative plays that can be made at every comfort level.
Some real estate investors are drawn to the field because of the high risk and reward involved. Others desire to create some type of structure and stability for their lives during all this chaos. If you have been wary of getting into real estate investing due to the perceived risks, it's time to take a closer look at the diverse range of tactics that exist in the field.
Perfect for beginners, those planning for a comfortable retirement, or any professional looking to provide some stable income to their life, some proven lower-risk strategies for real estate investing include:
The Safe Play
Did you know there are four classifications of risk in the real estate industry? The most conservative investment properties, those that are easily financed, supremely well-kept and in ideal locations, are referred to as core investments. Such a property will likely generate a predictable cash flow, whether you choose to rent it out, or flip and resell. Do keep in mind that lower risk often means a lower return in this case – however, it is far less likely that a core property will lose its value while in your possession.
The Lease Option
Another attractive strategy for risk-averse investors is the lease option. This process entails placing a tenant in a property on a lease-to-own basis. A defined period to buy and a split of the responsibility for property maintenance are pre-determined by both parties. Ultimately, this method offers a relatively lower cost and a low risk of losing out on your investment when compared with traditional property buys. Not every seller will agree to this arrangement, so relationships are key here.
The REIT Route
Buying into real estate investment trusts, or REITs, is the real estate investor's way to play bonds and the stock market, reliably and with regular returns. Diversify your portfolio with everything from mortgages to large-scale residential, commercial, and hospital properties. Deal with zero percent of the tenants or property maintenance. Earn quarterly, or even monthly dividends based on tenant rent revenue that gets paid. It's that easy.
The Flip
Contrary to what television would have you believe, there is more to real estate flipping than simply performing renovations on a home. Other ways to flip include selling properties won in auction, refinancing and then leasing a property, or even selling a fixer-upper "as is" without handling any of the renovations. Keeping your finger on the pulse of the market will help you avoid the risk of losses on your flip.
Comfort zones have the potential to change. Learning the ins and outs of these strategies will provide you with a long and steady career, gaining a stable income and invaluable experience in the real estate market.
When you do feel ready to make a riskier investment, make sure to do your research on the property's value, and ensure you have stable credit and liquidity to carry out your ideal strategy.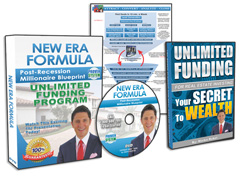 Request FREE Funding Kit and Discover How To Legally Bypass Banks And Gain Direct Access To "No-Credit-Required" Funding You Can Use To Achieve Your Financial Freedom... Start Now!