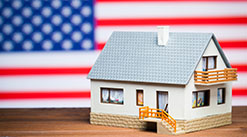 Recently, DS News (http:dsnews.com) reported that real estate investors continue to favor flipping over renting by a narrow margin predicated upon the April, 2015 Real Estate Activity Report released by auction.com. The report covered data compiled from investor activity during the month of April, 2015 involving all transactions nationwide taking place both on line and at all held live events. The only exception to this reported nationwide trend was the State of Texas which was clearly an outlier from the other States. In Texas alone, it was clear that the buy and hold strategy was a clear favorite by a large margin over house flipping where it appeared that home prices which had been regularly accelerating, month after month, may no longer be doing so with home purchase demand likely to weaken as a result, without oil fueling Texas growth as it had been doing.
It was reported that 52.4 percent of real estate investors preferred flipping as their chosen strategy compared to a percentage of 55 percent of investors preferring flipping as their selected strategy by the end of the first quarter of 2015. It was noted that the percentage of investors working on behalf of another investor who preferred flipping held steady at 66.3 percent the entire year to date. It was further reported that 75 percent of investors making a one-time purchase in April, 2015 intended to rent their property out and that percentage increased from a first quarter number of 66.9 percent to 74.3 percent.
According to the April, 2015 data, investors who bid on properties at live auctions were more likely to flip purchased properties than to rent them. Auction.com noted that in eight of the nine States, the exception again being the State of Texas (52.4 percent of surveyed respondents from Texas preferred renting as compared to 47.6 percent in the other nine States), investors preferred flipping to renting. The data confirmed that the majority of investors in Arizona, California, Georgia, Idaho, North Carolina, Nevada, Tennessee, and Washington State all preferred the strategy of flipping, with North Carolina gaining the top percentage nationwide at 78.6 percent. Auction.com revealed that the nationwide average at the held live auctions for investors intending to flip not rent was 58.3 percent, contrasted with 41.7 percent for those choosing to rent over flipping their property.
Vice President of Auction.com Rick Sherga, offered the following observation: "It will be interesting to see if this trend (coming from Texas) spreads to other States where energy related jobs have generated economic gains or whether we will begin to see a boom in home purchases stimulated by lower energy prices across the Country."
The final reporting observed that investors who purchased properties on line were more likely to rent at a rate of 54.5 percent, further commenting that renting was the preferred on line purchasing strategy in three of the four geographic regions nationwide, those being the Midwest, South, and Northeast. Flipping was the preferred strategy over renting for properties purchased on line narrowly, 49.6 percent to 48.7 percent.
In conclusion, there really is no investor preference from these numbers. Know your circumstances, know your market, and know your strengths and weaknesses. Be open to shift from one strategy to the other if all things indicate that you should.
In a separate article, I will discuss and compare the two strategies of flipping vs. buying and holding.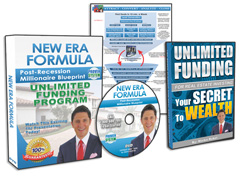 Request FREE Funding Kit and Discover How To Legally Bypass Banks And Gain Direct Access To "No-Credit-Required" Funding You Can Use To Achieve Your Financial Freedom... Start Now!