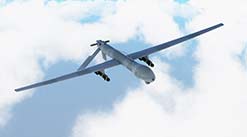 High-end properties can be difficult to rent at a profit, since they are generally mortgaged at retail, homebuyer-level prices, leaving many landlords and property managers with higher-end rental properties wondering how to set themselves apart from the competition. One of the economic phenomena witnessed during the Great Recession was the rise of reluctant landlords who were unable to sell their middle- to high-end residences, and resorted to leasing them out instead.
Competing on price and amenities are conventional ways of getting out ahead of the competition, but for those interested in a higher-tech advantage, use of an unmanned aerial vehicle (UAV), or "drone" as they are more widely known, has proven an innovative approach for early adapters.
Home Sellers have been using drones now for a number of years to sell high-end real estate in the U.S. and Canada. Consider luxury real estate agency Halstead Properties, who turned to a drone after more than a dozen showings of their $6.1 million dollar single-family home failed to produce a buyer. According to Matthew Leone, the director of web marketing (and "chief drone master") for Halstead, "We're not selling $150,000 homes with this technology. Multimillion-dollar homes demand Madison Avenue marketing and advertising, not Main Street."
Other Home Sellers have even begun using drones to get out in front of their competitors with more standard, mid-level listings. Aerial photography is a great way to showcase community features like pools and clubhouses, and highlight the close proximity of amenities like schools and parks, as a strategy to set his listings apart.
Taking aerial photography and incorporating these photos into your marketing is an eye-catcher. Potential buyers are intrigued and visually stimulated by the pictures they see on the internet listings. Real estate and rental listings with fewer pictures or no pictures at all get significantly fewer hits than those with lots of pictures. Listings with video or virtual tours get even more traffic.
Homeowners who engage drones in their efforts to capture the essence of a property could find their homes selling faster and potentially for more money. High resolution, in-the-moment footage could go a long way towards finding the perfect buyer for that hard-to-sell property; pictures can be worth a lot more than a mere thousand words.
And the uses of drones do not stop at listing photos. Consider the need for a landlord or property manager to routinely check on a vacant property, for example.
The possibilities are endless for landlords and property managers to use their creativity with this new technology, as it becomes increasingly popular and affordable. There will be plenty of time however, to brainstorm ideas while awaiting the highly-anticipated FAA's new guidelines regarding UAV's.
According to the FAA website, "small unmanned aircraft (sUAS) are likely to grow most quickly in civil and commercial operations because of their versatility and relatively low initial cost and operating expenses. The FAA is working on a proposed rule governing the use of a wide range of small civil unmanned aircraft systems."
If you're wondering how much one of these UAV's will cost you, according to Eric Cheng, an aerial photographer who regularly flies drones and receives weekly calls from Realtors for his service, a camera capable drone can be purchased for roughly $500.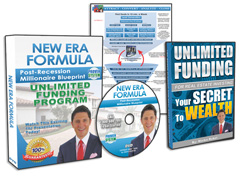 Request FREE Funding Kit and Discover How To Legally Bypass Banks And Gain Direct Access To "No-Credit-Required" Funding You Can Use To Achieve Your Financial Freedom... Start Now!