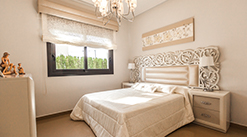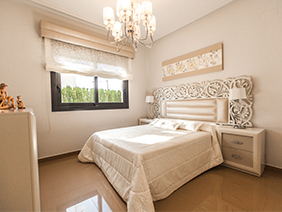 Whether or not to stage a home when selling is sometimes a hot topic in real estate.
Some agents believe staging can bring in higher, faster offers, while others feel like it is a waste of time and money. However, most would agree that making the home feel warm and inviting can garner higher offer prices, which also means higher profits.
In real estate investing, it is essential to keep costs down, and sometimes significant repairs are cost prohibitive. However, there are many low-cost staging efforts that you can do on your own that will make the property stand out to buyers, inviting them to envision living there.
Stay Neutral
Select neutral colors if you are changing any paint or carpet. Subtle grays, tans or creams are versatile, and won't turn buyers off. A bright color or bold wallpaper generally appeal only to a particular buyer. When staging, you want any potential buyer to be able to walk in and imagine it as their home and envision being able to make it their own.
Cleaning/Basic Maintenance Go a Long Way
Merely cleaning can make a huge difference in the way the home shows. If you aren't replacing the carpet, make sure you vacuum and remove any noticeable stains. Not repainting? Clean off any marks on the walls and wipe down the baseboards. This can cause the paint look brand new again.
Don't neglect the outside of the home either, as first impressions can make a considerable impact on buyers. Create attractive curb appeal by pulling weeds, sweeping the porch and spraying down the exterior of the home to make sure it is free from cobwebs and dust that can build up over time. You can also do simple fixes like painting the front door or replacing a light fixture.
Basic maintenance can also help the home show at its best.
Look through the home and find any small items in need of repair. Usually, there are many simple repairs you can make that don't break the bank but can have a massive impact on how the home shows. For instance, replace broken faceplates on outlets/switches, replace the cracked toilet lid or repair the drip in the faucet. All of these things have a minimal cost but can have a significant impact on the way the home shows.
Accessorize
You only need to do very basic staging to make a big difference in how a home shows. There is no need for in-depth stagings, like furniture or significant upgrades. Adding stylish accessories throughout the home is an affordable way to give the buyer an idea of what it would be like to live in the house.
For example, luxurious towels in the bathroom or a few decorative items in the kitchen, like a fruit bowl, kitchen towels or a colorful candle on the counter can make potential buyers feel at home. You can also add a few plants to give a sense of comfort. Hanging pictures is also an affordable way to spruce up a room without making any significant investment. The great thing about accessories is that you can keep them to use in future sales as well.
Give Spaces A Purpose
While furniture is generally never warranted in staging, If there is a room or space in the house that doesn't seem to have a specific purpose this would be the place to consider adding a small item. Helping bring a vision to the buyer of how to use the space can be very impactful for a buyer. For example, maybe there is an awkward nook in the master. Placing a desk or a reading chair there can give buyers an idea of what to do with the space.
Ultimately, when staging a home to sell it is always important to remember to keep the costs down. Find affordable ways to spruce up the space to make it appeal to a wide array of potential buyers and motivate them to make their highest offers.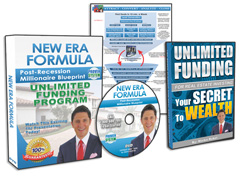 Request FREE Funding Kit and Discover How To Legally Bypass Banks And Gain Direct Access To "No-Credit-Required" Funding You Can Use To Achieve Your Financial Freedom... Start Now!