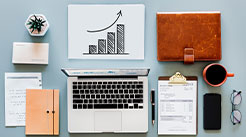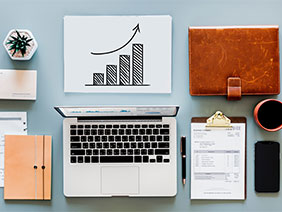 Whether you're fresh out of school or you've been working in your career for some time, there's a lot you have to offer the world.  Even during a time where the housing market has its ups and downs, you've still got the chance to make some important decisions and start planning for your financial future.
If you've never invested in real estate before, it can look like it's a lot to take on. Some people may find the thought of it overwhelming, but the reality is that it can provide for you a life where you can become financially secure.  Starting to plan for your future now can certainly pay off later, despite what the real estate market does over the years.
Whether you're still in college or you're out working your career, here are some tips from real estate investing pros that will help you get started with your investing career.
It Is About Location
Location, location, location. You may have heard this before and it's true.  You want to target the emerging or hot markets that tend to stay strong regardless of what the greater economy is doing. Take the time to do some research when it comes to what parts of the nation are expected to do well long-term. Be flexible and stay on top of the latest market news and you'll have a much easier time getting started.
Start Saving Now
It doesn't take thousands of dollars to start investing in real estate, as there are some really great zero money down strategies. However, this doesn't mean you shouldn't start stocking money away now. In fact, you should start saving as much as you can, even if that means sacrificing some here and there. Wise financial decisions begun now will give you the opportunity to experience financial freedom and security later, and that will feel wonderful!
Learn About Real Estate Trends
You're never too young to start paying attention to real estate trends.  Look for the potential in each property you come across.  Target those homes that are eco-friendly or are high-tech, as contemporary buyers gravitate toward such.  Now's the time to jump on that "fixer-upper", having the time and energy to fix and flip it or keep it for a long-term investment.
Know Your Exit Strategy
As you continue to learn about real estate investing, learn about possible "exit strategies". This is how you will ultimately sell the home, and the strategy you use can influence how much money you'll make on the home. It's important to learn when to let a property go and when to keep it. Of course, you'll learn many lessons along the way that will help you make wise decisions in your future.
The key is to get started.  If you're looking to set yourself up financially for the future, real estate is the way to go.  Start digging in to learn as much as you can. You may even want to attend a workshop, as there you'll not only get excellent information but can connect with like-minded individuals.  Believe in yourself, and invest in your financial security consistently over time. You'll be glad you did.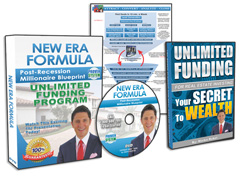 Request FREE Funding Kit and Discover How To Legally Bypass Banks And Gain Direct Access To "No-Credit-Required" Funding You Can Use To Achieve Your Financial Freedom... Start Now!