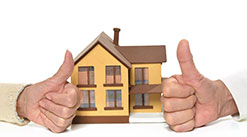 When you're interested in real estate investments, it's always a good idea to do some research ahead of time to see if there really is money to be made with such investing. Many people wonder if investing in a condo is a solid investment. How can you tell? While there are no guarantees, you can work the numbers to see if you're on the right track or not. Today, let's take a look at some of the formulas you can use before making your decision.
Before moving forward, take some time and do some estimating.  Go ahead and estimate the:
Ballpark annual rent that you plan on receiving.
Ballpark annual expenses like taxes, maintenance, advertising costs, repair, insurance.
For example, let's say you purchase a vacation condo that costs $300,000 and you pay cash for it. You expect to get $3,000 a week for 35 weeks out of the year. This means you'll get $105,000 per year, but now let's factor in the expenses.
Real estate taxes- $4,000
Insurance- $500
Maintenance & Repairs- $1500
Advertising- $500
HOA- $600
This equals $7,100 per year (or $592 per month)
Your net rent that you'll be getting now ($105,000 minus $7,100) is $97,900, which essentially gives you a yield of 32 percent on your investment. In addition to this, you'll also have the perk of staying at your vacation rental at your convenience and should the condo appreciate in value each year, you're looking even better.
Further questions to see if your vacation rental is a good investment:
Is the property in a location that is desirable by vacationers? By the beach? Mountains? Large city?
Is the area growing and becoming more popular?
Is the condo newer or older? What if a new one is built close to it? Will demand drop?
Purchasing a rental property is certainly a good way to invest your money, but it requires a good bit of research and education on the topic.  Spend some time learning about the area that you're investing in, the details when it comes to taxes, insurance, and so on, as well as whether or not you can handle the stress involved with not knowing exactly what the real estate market will do over time.
Additionally, you may want to consider taking a look at potential investment properties for sale via auctions around the United States. Real estate auctions are becoming more and more popular, as it's oftentimes more proficient than the conventional way of purchasing real estate.
Investing in a condo is simply one area of real estate investing. As you probably know, there are various investing niches you can specialize in. When it comes to investing, there's not a "one size fits all" approach.  While it is important to hone in on one niche, especially as you begin in the investment field, you can certainly diversify your investments as you go along. The important thing is to continue to educate yourself, and if you're stumped on something or just want a coach to help you out, consider reaching out for help from a trusted, expert mentor. There's nothing like learning from those who have already experienced high success in the investment industry.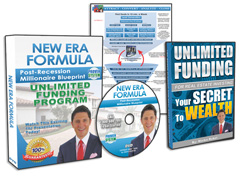 Request FREE Funding Kit and Discover How To Legally Bypass Banks And Gain Direct Access To "No-Credit-Required" Funding You Can Use To Achieve Your Financial Freedom... Start Now!