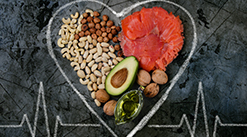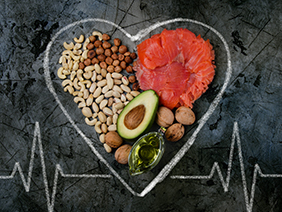 As much as you might want to eat healthy, it can sometimes be difficult to know what you should and shouldn't eat. Are all fats equally as bad for you? Is all meat healthy? Are carbs okay? Do you need to completely alter your diet if you want to protect your health?
The good news is that eating a heart-healthy diet isn't too challenging if you know some basics of healthy eating. If you want your eating habits to be better for supporting a healthy heart, keep in mind the following tips.
Get Plenty of Fruits and Vegetables
Not only are fruits and veggies full of fiber, vitamins, and minerals, but they're also naturally low in calories. When you incorporate lots of fruits and veggies in your diet, you're more likely to maintain a healthy weight, healthy blood sugar level, and healthy blood pressure level.
To make snacking on healthy produce easier, keep washed and cut veggies and fruit in the fridge. Other fruits, such as apples, bananas, and oranges, can be kept in a bowl and on the counter for easy access and snacking.
Get Fatty Fish
Yes, that's right: fish that are high in omega-3 fatty acids, such as salmon, herring, and sardines, are good for both your heart and overall cardiovascular system. These fish may help lower your risk of death from coronary artery disease, according to data from the American Heart Association (AHA). Try to include them in your meals at least once a week.
Get Whole Grains
Avoid white flour and instead choose pasta, cereal, bread, and other products made with whole grains. Whole grains are rich with fiber and other nutrients that help regulate blood pressure and have been shown to be good for the heart. Plus, all that extra fiber can help you create the sensation of feeling more full, which can help you protect against overeating, thus helping to maintain a healthy weight.
Get Nuts, Legumes, and Seeds
Like fatty fish, nuts like almonds and walnuts are full of heart-healthy omega-3 fatty acids. Plus they're good sources of protein. You can also get lots of protein from legumes like lentils and beans, which have less fat and no cholesterol. Eat flax seeds, which you can grind up and add to smoothies or sprinkle over low-fat yogurt, and you'll also get plenty of fiber and omega-3 fatty acids.
The Bottom Line
Maintaining a healthy heart and cardiovascular system is key to protecting your health and quality of life for years to come. Much of your heart's health will be determined by the foods you consume as part of your regular diet. Make smart choices the next time you are at the supermarket and don't forget to get regular exercise 3 to 4 days a week. What's good for the heart is also good for the mind — you will feel surprised at how much more energy and clarity of thought you have when you have a good, nutritious diet.
(Talk to your doctor and/or healthcare professional before you start any type of new eating regimen or diet programs. The content and information in this webpage are for informational use only and should be carefully considered by the user.)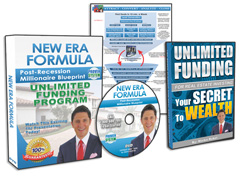 Request FREE Funding Kit and Discover How To Legally Bypass Banks And Gain Direct Access To "No-Credit-Required" Funding You Can Use To Achieve Your Financial Freedom... Start Now!