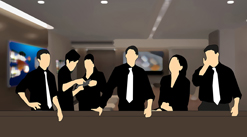 Great leaders are often followed by a great team, as a great leader recognizes that success comes easier when you have a team of dedicated people working together to achieve common goals. This principle goes for any business, including a real estate investment business.
Yes, you could go out and find motivated sellers on your own, and to a degree, you should. However, don't leave out the fact that other parts of your business are best suited by the expertise of others. If you try running all the aspects of your investment business, rather than build a real estate dream team, you may not be as successful as you wish.
If you haven't already begun building your real estate dream team, here are some great tips for getting started.
Hand pick your dream team members
What types of members should comprise your team?  Here are relevant team members you'll want to begin searching for:
Realtor – Work with a realtor that is familiar with investment properties. It's even better if he or she has purchased investment property in the past, as this gives them direct experience. Interview several realtors and assess their skill level when it comes to finding investment properties and making offers.
Home Inspector – Find a reputable home inspector, as you'll be using his/her services for each property you desire to invest in.
Property Manager – Should you decide to hire a property manager, find one that is well experienced and comes with a solid reputation.
Contractors – Find your "go-to" contractors that can rehab a property that needs repairs. Think about painting, HVAC, plumbing, flooring, and so on.
Appraiser – You may not always be able to use your appraiser, but it's valuable to have one on your team.
Mortgage Lender – Consider having a couple of solid lenders on your team, especially if you're relying on funding or leverage as you purchase properties.
Title Company – Choose a title company that comes with excellent references. Be sure they are familiar with "subject to" agreements.
Attorney – You may need a lawyer at some point, so having one on your team up front is helpful.
Mentor – Mentorship is quite valuable. Find a mentor that has mastered what it is you want to accomplish and meet with him/her regularly. Sooner or later, you'll need advice, so choose a mentor that is available and willing to invest in your success.
Insurance Agent – You'll want to be sure your insurance agent understands rental properties and not just owner-occupied property homes.
Take time to interview your members
Think of yourself as a coach and you're scouting the best players for your team. Don't skip the process of interviewing potential team members. You want to make sure that your choice is a great fit for your team.  Feel free to ask friends or colleagues for referrals, but take time to meet with each person and get to know them professionally and personally. See how experienced they are. Find out what talent they can bring to your team. Be sure they can hold the same vision as you.
"Teamwork is the ability to work together toward a common vision. The ability to direct individual accomplishments toward organizational objectives. It is the fuel that allows common people to attain uncommon results." Andrew Carnegie
Building your dream team is well worth the effort, and necessary for success in the real estate investment niche. Fill in any gaps that you currently have and use your dream team.  The more familiar you become with investing and your dream team, the easier the process becomes, and the more success you'll experience.
Remember, you're building a business, so choosing a solid dream team will help you as you move forward dominating your corner of the real estate investment industry.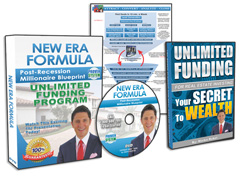 Request FREE Funding Kit and Discover How To Legally Bypass Banks And Gain Direct Access To "No-Credit-Required" Funding You Can Use To Achieve Your Financial Freedom... Start Now!