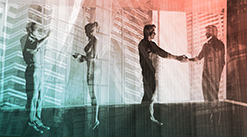 In many cities and neighborhoods around the country, it's a seller's market. The National Association of REALTORS officially declared there was a housing supply shortage and homes are starting to sell fast and for high prices. However, it doesn't mean there isn't a great house out there for you to purchase; it just means your buying strategies must change to reflect the current market, and to attract motivated sellers.
If you are looking to buy a home, be it your forever home or an investment property, don't let a seller's market scare you. This isn't the first seller's market, and it certainly won't be the last. A number of my students have asked me, "Marko, should I just wait out the market until I have the upper hand?"
A seller's market doesn't mean you have to wait. There are always motivated sellers in every market. If you are in the market for a property now, you can certainly proceed, but be aware of the key elements of smart home buying tactics in a seller's market:
Learn How To Buy WITHOUT Your Credit
If you don't have good credit, you can still buy a home. Visit Amazon and search for Marko Rubel. My book How To Invest in Real Estate Without Banks teaches you creative strategies that can help you buy real estate. If you don't have a lot of money or good credit, it makes sense to learn the strategies that could allow you to build equity and benefit from homeownership.
Look For Potential
While this is more common with first time home buyers, don't assume you can find your perfect dream home within your budget. This is especially the case in a seller's market. Focus on finding a good neighborhood and a home that has a solid foundation.
Be Ready to Move Quickly
In a seller's market, homes sell quickly and, in particularly competitive neighborhoods, homes can sell within the first few days of being listed. If you see a home you would seriously consider buying, make an offer. Don't dwell and think about a house only to find out someone beat you to the punch.
If you are ready to buy a home, don't let a seller's market scare you away. It's still possible to find a great home, but you do need to be ready to face a few challenges. However, by being prepared and using Unlimited Funding Strategies, you can confidently navigate the market!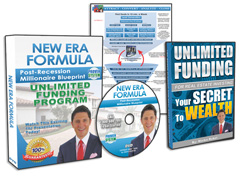 Request FREE Funding Kit and Discover How To Legally Bypass Banks And Gain Direct Access To "No-Credit-Required" Funding You Can Use To Achieve Your Financial Freedom... Start Now!