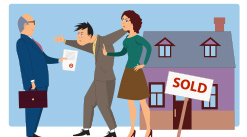 The difference of opinion on homeowners associations, or HOAs, depends on several factors, including individual personalities and preferences and the quality of the particular HOA. Rules and dues vary but, in general, homeowners who live in an HOA must abide by its regulations and pay a monthly, quarterly or annual fee that pays for management and maintenance of the community.
Many homeowners prefer to live in an HOA for several reasons, including:
Homes within an home owners association must meet the standards set by the association or face a fine, so you're less likely to see unkempt lawns, peeling paint or a garishly painted house. Some HOAs have a design review board with the power to approve any changes to your home's exterior, and which establishes a color palette for exterior paint and trim. Many HOA's have rules about how many cars or even what type of vehicles can be parked on your property. For example, they may ban commercial vans or RVs.
Depending on the HOA, services such as trash and snow removal and lawn care are handled by the association, leaving less work for the homeowner. Typically, common areas are maintained by the association.
Not all HOAs have swimming pools and tennis courts, many offer a range of amenities such as a community center, walking trails, sports courts and playing fields reserved for residents.
If you have a problem with your neighbor's dog barking, loud parties or a dispute over a tree, you can ask the management to handle the issue rather than getting directly into a spat with the homeowner next door.
For some buyers, the idea that a management association can tell you when you can put out a decorative flag or that you can't park your truck in front of your property is a deal-breaker. If you have a concern that something that's important to you, then be particularly careful to read all the regulations before you buy a home in a community with a homeowners association. This doesn't mean you can't buy at all within an HOA, but you'll have to find one with regulations that meet your requirements.
Home owner's association regulations are usually set by a committee or board of directors (some living within the community) and then enforced by a paid management company or a group of volunteers. You can become involved with the HOA in order to have a voice in the decisions being made. Homeowners can request a rule change or an individual waiver, but there's no guarantee that your request will be granted.
Many homeowners appreciate that HOAs often maintain higher standards for a neighborhood's appearance, however be sure you know what you could be getting yourself into.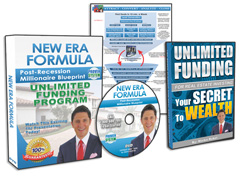 Request FREE Funding Kit and Discover How To Legally Bypass Banks And Gain Direct Access To "No-Credit-Required" Funding You Can Use To Achieve Your Financial Freedom... Start Now!