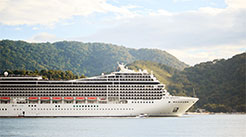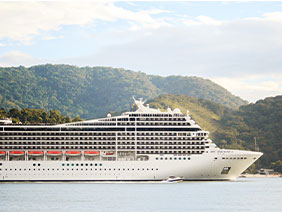 Visiting Europe is a travel goal of many people across the globe, as the continent has so many incredible places to see and things to do. The history and beauty of this part of the world draws people from all age groups.
Is Europe on your bucket list? If so, you might want to consider a cruise as a means to see all of the timeless beauty and grace of the Old World. In fact, many travelers will tell you that a cruise is actually cheaper than if you were to tour Europe by land. Just think about how elated you will feel to be leaning on the rails of your exquisite cruise ship while river cruising along the Danube, Rhine, or Seine rivers. Can't you just feel waves of excitement run through you as you envision your ultimate Europe vacation?
Visiting the Ancient and Modern
When you want to see the modern and ancient together, Europe is the perfect location. When you cruise the country, your cruise will normally cover your accommodations, meals, activities, entertainment, and more. Do you like to gamble? Visit the cruise casino. Do you like to work out? Head to the cruise fitness center. Do you love nightly entertainment? Then you will love cruising, as everything from theatrical shows to country stars will entertain you plenty.
Many Gorgeous Destinations
There are so many amazing destinations in Europe. If you travel to the Western part of the Mediterranean, you'll get to visit places like Italy, Florence, Rome, Naples, and Barcelona. If you're drawn to the Eastern Mediterranean, you can stop to see Greece, Croatia, and eastern Italy. There's also Russia, England, the Canary Islands, and so much more. Taking a cruise to visit the many breathtaking cities is really the best way to travel. You can sit back, relax, and let the captain take you to your favored destinations. Don't feel like getting off at a certain port? No problem. You can stay on the cruise ship or get off at your leisure.
Various Types of Cruises
You can choose from a variety of cruise lines and cruise types, including cruising on European and worldwide rivers, the French canals, or coastal cruises. All of them offer exceptional service and amenities just like you'd find at a five-star hotel. Cruising is perfect for those who enjoy viewing the beauty of cities while slowly flowing the rivers. Then, you'll be able to have the day to get off the cruise ship and explore the fabled towns, taking in all the fantastic culture and food.
Cruising is more popular today than ever. Economically feasible with everything you need right at your fingertips, you really can't go wrong. Consider taking your next vacation to Europe and cruising to plenty of hot vacation spots, including the Eastern and Western Mediterranean, the British Isles, Baltic and Western and Northern Europe. It's time to go and enjoy Europe!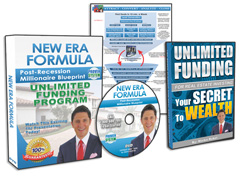 Request FREE Funding Kit and Discover How To Legally Bypass Banks And Gain Direct Access To "No-Credit-Required" Funding You Can Use To Achieve Your Financial Freedom... Start Now!