Chances are you've learned quite a bit about real estate investing.  There are plenty of great articles, trainings, and course on our site, which I'm sure you've spent some time researching.
You may have heard along the way that having a mentor is necessary to help you make the kind of decisions that bring you success and wealth. Is it true? Do you really need a mentor?
Well, it depends on you and what you're seeking.
Are you seeking to acquire knowledge?  Because you can acquire knowledge by reading books, taking courses, and attending the events.
Are you seeking a person to answer specific questions?  Because that's more like a coach; a person who can be there to answer your questions should you need.
A Mentor Is A Long-Term Expert in the Field
But if you're seeking a mentor, that's a bit different. See, a mentor is someone who is an expert in the field.  They've been in the business and killing it for many years, creating a solid reputation in the meantime.
And, they aren't just there to answer your occasional questions. They're there to guide you, direct you, and help you learn the bigger picture when it comes to your investing business.
For example, if I'm mentoring someone, I'll take the time to sit with them and talk about business, but also about their life in general. See, I'm not only interested in their number of real estate deals or their strategies for success. I'm also interested in their mindset, their emotional well-being, their hobbies, family life, and so on, because all those things will have an influence on their business – no matter what kind of business they're in.
Mentoring to me isn't just black and white, but there's a grey area where I'm interested in more than just the investor part.  I approach mentorship more holistically.
Do You Desire A Real Estate Investing Mentor?
This is what most people are seeking in a mentor and this is exactly what I offer.  If you're seeking someone who can be there to answer your questions, help you strategize, guide you, and be your sounding board, that's what I can do for you.  If you're serious about making real estate investing a large part of your life, and you're open to ideas and advice, then a mentor can surely help you.
My teaching focuses on wise real estate investing that gets you to profit and massive cash flow you're after, without having to deal with all those landlord issues. You'll get pertinent information on how you can profit without even using your own money or credit in real estate. I'll teach you how to acquire homes using various strategies that most others only mention or ignore all together.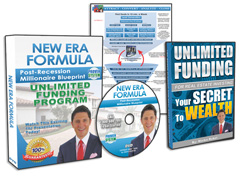 Request FREE Funding Kit and Discover How To Legally Bypass Banks And Gain Direct Access To "No-Credit-Required" Funding You Can Use To Achieve Your Financial Freedom... Start Now!