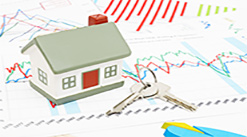 Now that we are well into the first quarter of 2017 and two months into the Trump administration, it is time to update real estate forecasting trends for this year and next. To be sure, forecasting trends are inexact at best. However, some trends are clear to see.
A number of changes are on the horizon with President Trump holding serve. Although clearly not as high on his list as immigration, tax reform, Obama Care, rebuilding our military, and generally ridding us of much of the over regulation of the prior administration, there are indications that President Trump will advance changes to affordable housing regulations and how the Federal Housing Authority is to be run moving forward to spur economic growth across the financial spectrum. What he does and how he does it is yet to be determined, so stay tuned.
Presidential policies and politics aside, millennials and baby boomers are the two demographics expected to be the most market active this year and next. Those millennials that were not active the past couple years, now in their mid-thirties, are expected to be active home buyers now. If they do not have a home, this is this year to do so. This is a better time for them as they are weaponized by the best job prospects with higher monthly wages of any of the demographic groups. Many of them will forego the starter home for something larger, more luxurious, and more exclusive, primarily in suburban communities. It further appears the bulk of movement across all demographics will be to secondary and tertiary real estate markets.
Baby boomers are expected to be on the move in larger numbers as they are entering their retirement years, many downsizing for a variety of reasons from life changing circumstances to health care costs and considerations, with many surprisingly investing in larger, more luxurious homesteads to better enjoy their life. Many aging baby boomers are now expected to be moving to locales other than the traditional retirement meccas of Florida or Arizona to remain closer to their families. To that extent, across all demographics, forecasters anticipate the greatest movement will be toward the Western US and to the West Coast. Such a move will translate to continuing higher market prices, particularly around those markets that are close to institutions of higher education with the most accessible jobs. The West Coast is expected to have the greatest job growth driving already high prices, higher still, with Denver, CO, Seattle, WA, and Portland, OR topping most lists at 10-11% price appreciation due to growing populations and a tight housing supply within.
Nationally, price appreciation is expected to slow down to under 4% with supply remaining tight and inventory low in the face of fewer homes in fast moving localized markets.
Investors ought to pay attention to the current and forthcoming US housing and market forecasts. Those trends now appear strong for the next three to four years. Home sales are expected to top 6.5M with 160,000 in new home construction. These trends are bolstered by what President Trump is touting, with anticipated government deregulation, a continuation of business cycle growth, moderately rising mortgage rates, and a belief that another housing crisis is remote.
Many forecast new home construction will not keep up with demand and many renters will find a way to become homeowners this year. New homes will be more expensive across the board with home buyers gravitating to the suburbs seeking more affordable housing. The problem will be worsening affordability as the share of affordable housing diminishes for those at or below median annual income in many areas. It is expected that competition for housing will be fierce. The irony is much of what is sought will be beyond the grasp of the most willing buyers.
Cities are expected to experience dense development with a trend toward smaller, more functional, energy efficient homes with easy transit access as well as access to health care and social amenities to sustain and enrich lives. For those that choose to remain renters, rents are predicted to be more affordable this year with incomes expected to grow faster than rents may increase.
Investors need to be aware of what is now referred to as "suburban neighborhoods". What was once characterized as suburban sprawl has come to be more dense communities of different housing arrangements with a healthy mix of town homes, apartments, and single family homes all existing within a well-defined neighborhood, comfortably blending the best of urban and suburban features, with quick and easy access to jobs, premier school systems, and all social and health care amenities most valued. This is where some 80% of residential growth is expected through 2024.
It is an exciting time to be a real estate investor. Make the most of it.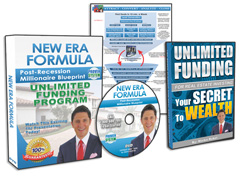 Request FREE Funding Kit and Discover How To Legally Bypass Banks And Gain Direct Access To "No-Credit-Required" Funding You Can Use To Achieve Your Financial Freedom... Start Now!