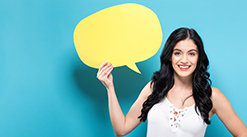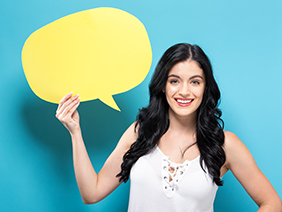 Being able to communicate well with clients is essential. After all, being able to finish a deal with a potential client is your goal, but if you're horrible at engaging with them, then you may struggle.
Good news is that you can learn to communicate well with your clients as well as everyone else. Communication skills can be practiced and mastered, so there's no need to worry if you're feeling a bit anxious about engaging with clients or having trouble doing so.
To help you out, here are 8 ways you can improve your communication with clients:
Be Prepared
Prepare yourself before you go to talk to a client. Know what you are going to talk about. Study your business model and learn the scripts. Head into any meeting well-prepared as this will certainly help you feel more confident which can influence a meeting.
Be Specific
Don't beat around the bush when you want to discuss a particular topic. Be specific and put it out on the table with a smile on your face. Say what you need to say and then listen intently to what your client says. Reiterate what they say so they know that you understand them. Also be sure to restate your thoughts until it is clear they understand what you are saying.
Control Your Emotions
Keep it together while you're in the meeting. If you begin frustrated or agitated, it won't do you any good. In fact, it could cause your client to shut you out immediately. Be calm and collected as you have a discussion with your client.
Be Accountable
Be accountable for your actions. If you say you're going to do something, do it. Let your clients know that you'll go the extra mile for them. Affirm that you're professional with excellent references and that you simply have the means to help them.
Be Confident in Your Statements
A great way to seal a deal is to use close-ended statements. This will lessen the chance of your client saying no. For example, say, "I'll call you in a couple of days to discuss the details, and we'll go from there."
Grin From Ear to Ear
Attitude matters, so be sure to smile and show that you're thrilled to be meeting with your client. Relax and remember that your client is just another person. Be happy and interested in what they are saying. Make them feel heard and valued.
Be Aware of Body Language
Body language is more important than you think, so use it to your advantage. Be sure to make eye contact regularly and sit up straight. Turn slightly toward your client and lean in a little. Your body language should cause your client to think of you as a true professional who is confident and secure.
Don't Forget to Follow Up
Check back in with your client a day or two after your meeting to confirm or follow up with the conversation. Be positive and thank your client again for meeting with you.
Meeting with clients might feel a bit daunting at first, but it gets easier. When you commit to getting better at communicating, you will. Conversations will become more comfortable as you become more confident in yourself. Practice, practice, and practice some more, and inevitably you'll progress in your communication skills with your clients and seal more deals in the process.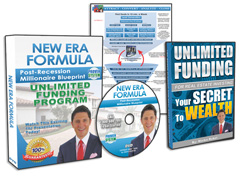 Request FREE Funding Kit and Discover How To Legally Bypass Banks And Gain Direct Access To "No-Credit-Required" Funding You Can Use To Achieve Your Financial Freedom... Start Now!