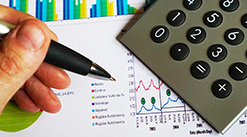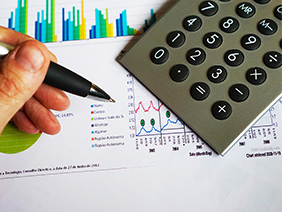 Sellers generally have an idea of what they "think" the equity is in their home. Sometimes they are right on the money, literally, but sometimes they are way off. Calculating net equity is a way to come up with a more accurate number of how much the property will be worth once you consider factors like loans, liens, and repairs, among others.
The calculation of net equity takes the estimated sales price of the property minus any debts or costs associated with selling. I always recommend using a conservative sales price when determining net equity to leave some cushion in case of unexpected costs or a lower than expected sales price.
What exactly does the net equity calculation consider?
Current loans on the property
Back payments, penalties, and costs
Back taxes and liens
Loan pre-payment penalties
Commissions for selling the property
Holding costs if there is a delay in selling
Transactional fees like closing costs
Cost of repairs that need to be completed, both inside and out
Costs of selling the property
So, you can see how a homeowner may have illusions into how much equity there is in their property. They may only be looking at what they think the home is worth, and not calculating in the above amounts.
For instance, if they don't work with you, how much will they need to pay to hold onto the property for a few more months? How much will they have to pay a real estate agent? These are all things that need to be taken in mind. If a seller is in a foreclosure or short sale situation, they may have no clue about some of the above costs that need to be factored into the equity calculations.
If you are looking to streamline your process to save time and to make sure you are getting a complete picture of the transaction, you can use software like our ProfitGrabber Pro. The system has been carefully developed to walk you through calculating these figures. In addition to estimating repair costs, comparable sales, the system serves as a database and guide through the real estate investing process from collecting leads, calculating figures all the way through closing.
How does net equity help you as a real estate investor?
As an investor, you need to be comfortable going to a seller and explaining exactly why you are willing to pay the amount you are offering.  If you can show them, in detail, why the price isn't as high as they thought it might be, they will be more likely to work with you. The longer they hold onto the property, the more money they serve to lose. Especially if you can couple these findings with the benefits of your services, and how working with you can help them move on and hopefully begin improving their financial situation sooner rather than later.
Valuable resources like a Net Equity Worksheet are available in our Foreclosure Investing Mastery course, that also walks you through the steps of a real estate investment transaction using my proven methods.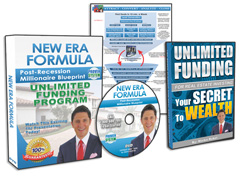 Request FREE Funding Kit and Discover How To Legally Bypass Banks And Gain Direct Access To "No-Credit-Required" Funding You Can Use To Achieve Your Financial Freedom... Start Now!