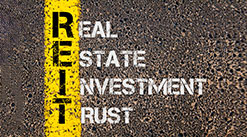 REITs, Real Estate Investment Trusts, allow individuals to invest in large-scale, income-producing real estate. A REIT is a company that owns and typically operates income-producing real estate or related assets. These may include office buildings, shopping malls, apartments, hotels, resorts, self-storage facilities, warehouses, and mortgages or loans. Unlike other real estate companies, a REIT does not develop real estate properties to resell them. Instead, a REIT buys and develops properties primarily to operate them as part of its own investment portfolio.
Investing in commercial real estate can help allow individuals to participate in the recovery of the U.S. economy and property market while also granting the opportunity to earn decent income.
You don't have to be a landlord or office owner to get exposure to this asset class. REITs can also help diversify a portfolio of U.S. stocks because of their lower correlation to the S&P 500.
To qualify for federal tax breaks, REITs are required to distribute 90% of their taxable income to investors via dividends. Indeed, REITs have attracted income investors frustrated by low interest rates in bonds in recent years. Meanwhile, rock-bottom rates have allowed leveraged REITs to keep their financing costs low as the economy slowly recovers after the credit crisis.
However, investors looking to boost yield with REITs should remember the asset class behaves much differently than bonds.
It is reported that investors willing to take on more risk can earn extra income with REITs as long as they remember they're investing in a basket of real estate stocks that can be much more volatile than bonds.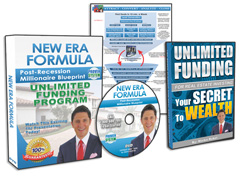 Request FREE Funding Kit and Discover How To Legally Bypass Banks And Gain Direct Access To "No-Credit-Required" Funding You Can Use To Achieve Your Financial Freedom... Start Now!