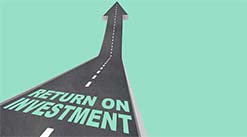 When you are preparing to sell your home, you have likely heard of home staging, but may assume it's only something an interior designer would recommend for a million dollar home. But no matter how large or small, expensive or not your home is, staging is a powerful and inexpensive way to impress home buyers and get a more competitive offer. In fact, studies have proven that you can double your return on investment – for every dollar spent on home staging, on average sellers receive two dollars back in increased sale price.
So whether you're staging a round robin, or just a regular visit from a prospective buyer, follow these important rules of home staging:
1. Make the Master Bedroom a Retreat
The master bedroom is one of the most important rooms in the house for selling. Make yours look like a peaceful retreat by removing any televisions or wires. Try to use gender neutral colors for the wall paint and bedding. Try adding a few decorations, such as candles and color coordinated throw pillows.
2. Make the Bathroom Sparkle
Bathrooms are proven to be the best return on investment. No one wants to buy a home with a bathroom that looks used. Scrub every surface and either replace your shower curtains or have them cleaned. Clear off all countertops and put white towels on display to give it a spa feel.
3. Modernize the Kitchen
The kitchen is the other most important room in the house. Every buyer wants a new, updated, and modern kitchen. Even if your kitchen is outdated, there are inexpensive ways to fix this. Refinishing cabinet doors is one way to do so, only costing a couple hundred dollars. If you have gold fixtures, consider replacing them with nickel or chrome.
4. Open Up the Living Room
Every buyer wants a spacious and inviting living room. Light is key, so open up windows, clean the glass, and turn lights on if needed. Consider using light colored furniture or accent pieces as well to draw in more light. If you have hardwood floors, instead of replacing them, you can refinish and sand them for much cheaper.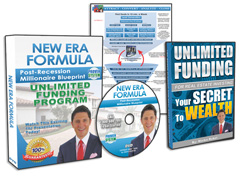 Request FREE Funding Kit and Discover How To Legally Bypass Banks And Gain Direct Access To "No-Credit-Required" Funding You Can Use To Achieve Your Financial Freedom... Start Now!