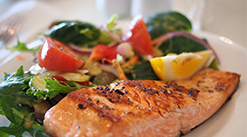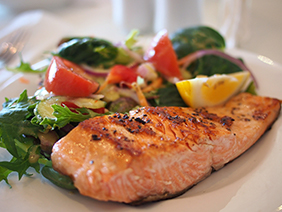 We all need energy to get up and get through our days, and chances are you want a high energy level to easily go about your day with a feeling of vitality to your steps. But maybe you've had the kind of days where you experience an 'all-out energy drain.' Despite your desire to feel energized and lively, you're just worn out and drained, barely able to keep your eyes open.
Good news is that there are various ways you can increase your energy level, including adding high energy boosting foods to your diet. This is an easy way to get your cells energized so you can wake up having more than enough energy to get you through the day feeling alert, focused, and happier.
(As a legal disclaimer, talk to your doctor and/or healthcare professional before you start any new eating regimen or diet programs. The content and information in this webpage are for informational use only and should be carefully considered by the user.)
The following are 8 superb energy boosting foods that you can add to your diet consistently to increase energy in the body:
Asparagus 
This delicious green veggie is extremely rich in vitamin B, which is naturally known to facilitate healthy levels of energy by turning carbs into glucose. It also contains significant amounts of fiber, which helps with keeping sugar levels steady. Steam it, bake it, put it in soups, on salads, etc. and know that your cells will appreciate it.
Nuts 
Almonds, hazelnuts, and cashews are incredibly high in magnesium, which is helpful for converting sugar to energy. They're also full of fiber and protein, which can help to maintain blood sugar level and keep your belly feeling full. Keep some mixed nuts handy so as to remain energetic throughout the day.
Salmon
Salmon contains plenty of omega-3 fats, and such fats can decrease inflammation and boost your energy levels.
Eggs
Eating eggs for breakfast or any time of the day is a great way to boost your energy, as eggs have plenty of protein and a highly valuable nutrient called choline.
Berries
Berries considered superfoods for your body. Strawberries, blueberries, raspberries, blackberries, etc. taste delicious and help energize your cells nicely. It's the natural sugar in berries that provide the energy boost you're seeking, and it's jam-packed with plenty of fiber, which means they're a fantastic go-to for snack time in between meals.
Cardamom 
Cardamom is a highly valued spice in Asia because it gives people a boost of energy and helps with blood circulation. Sip a cup of world-renowned chai tea or prepare a tasty curry dish for dinner more often.
Apples
The old saying, "An apple a day keeps the doctor away" certainly has merit. Apples are full of nutrients that can help boost your energy and give your cells a good jolt of power.
When you find your energy levels low, you might be tempted to grab that coffee or donut for a "pick me up." However, research indicates that those types of things can actually have the opposite effect, making you feel quite groggy after the initial jolt wears off.
Dark chocolate
For those of you who have an affection for chocolate, the good news is that dark chocolate makes the list for energy boosting foods. Granted, you've got to reach for just a smidge of dark chocolate, rather than a whole bar, but that little piece can give you a good boost in energy and mood.
Go ahead and give your energy level a good boost by incorporating these power foods into your life. Remember that a healthy diet can help you feel better mentally and physically, so discipline yourself to live a healthy lifestyle. You'll surely feel much more energetic!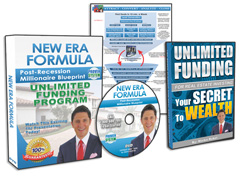 Request FREE Funding Kit and Discover How To Legally Bypass Banks And Gain Direct Access To "No-Credit-Required" Funding You Can Use To Achieve Your Financial Freedom... Start Now!