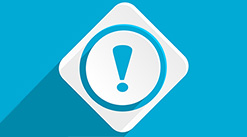 WALK THROUGH THE HOUSE BEFORE HANDING OVER THE MONEY – Look to see if the property is in the same shape as when you last saw the house – make sure the fridge, stove, etc are still there and check for unexpected damage BEFORE you hand over any money. Chances are things will be in good shape but it is always best to verify.
EVERYBODY OUT OF THE HOUSE BEFORE YOU CLOSE THE DEAL – If the Seller is in foreclosure, it is best to NOT allow them to stay in the house after you have purchased the property. Sometimes, you may chose to let them stay until they find another place to stay but to often this leads to them requesting to stay longer and longer. They may even stop paying the rent they agreed to reducing your cash flow and profits. Make it your company policy – that once the property is sold, the sellers must move out.
GET OWNER'S POLICY TITLE INSURANCE – This offers peace of mind and Protect yourself from any prior claims or liens on the property title before you purchased the house. Title insurance insures you for any past event or clouds on the current title.
GET THE COMPS RIGHT

Check the properties that sold
Sales that are pending
Properties active in the last 3-6 months
Check trends in your area – For example, watch for a declining market and factor that into the money equation
Find out area property size, number of bedrooms and baths, 1 story vs. 2 story, garage, similar construction, etc.
Then stay in same neighborhood and stay with COMPS in the same section of the neighborhood.
Do a rent survey if you plan to lease to own

GET AN INSPECTION – It is not that expensive and worth every penny. This will offer peace of mind and POSITIVE RESULTS will sell the house even faster
AVOID LAW SUITES – PUT PROPERTIES IN A LLC OR C-CORP –

Most properties are put in a Land Trust – a LLC or C-Corporation as the beneficiary
LLC's are for long term hold
C-Corporation for short term flips
Properly operate and maintain it so it stays legal
Hold annual meetings, and keep separate funds, etc.

HAVE A GREAT PAPER TRAIL

Fill everything out correctly
Keep detailed conversations with seller as to when and where you spoke, etc.
Get a limited power of attorney from the sellers – Power of attorney authorizes you to sign on the sellers behalf on all matters concerning the property.
Being aware of what to watch for when buying a property puts you in control of the transactions. Doing things properly will lead you to SUCCESS without STRESS!