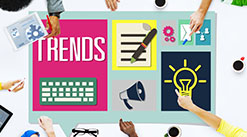 A lot of home sellers assume their house has to feature the latest trends in order to appeal to buyers. They make upgrades and do everything they read about in home magazines and websites. The problem with this is that there are certain trends that could actually hurt your home during the selling process.
Before you make renovations, consider skipping these trends:
Open Floor Plans
Everyone thinks that everyone wants an open floor plan. However, that's not always true. This is a major project to take on and it may not payoff. According to the New York Observer, many buyers prefer privacy, which open floor plans don't offer.
Quartz in the Kitchen
In the last few years, quartz has become the new granite. It's less expensive, more modern, and durable. However, depending on your location, many buyers want real stone – either granite or marble. In the end, quartz is not a real stone option and can look too modern for traditionalists.
Neutral Everything
One of the biggest selling misconceptions is that your entire home needs to be a neutral color. Lately, the trend is white, taupe, and gray everywhere – from flooring to walls to decor. The problem with this is that it makes your home forgettable and boring.
Doorless Kitchen Shelves
One of the newest trends is to replace kitchen cabinets with open shelves. While this might make for a nice picture on Pinterest, it's not practical for most people, especially families.
Black Interior
For modern lofts, black cabinets or decor may work. But for most homes, black makes a home look dark, dim, and uninviting.
What other home trends should sellers avoid? Share this article!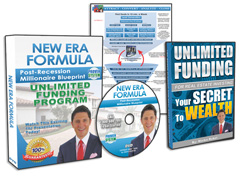 Request FREE Funding Kit and Discover How To Legally Bypass Banks And Gain Direct Access To "No-Credit-Required" Funding You Can Use To Achieve Your Financial Freedom... Start Now!