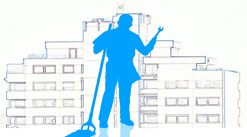 When you hire a property manager, there are certain qualities that will separate the average from the excellent. There are certain skill sets that are necessary for successfully managing properties. If you're seeking an excellent property manager, here are five qualities that you can look for in prospective managers.
Master tenant screeners
An excellent property manager will be able to screen tenants well. This means not skipping important things like running a credit check or employment screening. It means being thorough when it comes to the rental application, and not just simply taking a prospective tenant's word for anything. You want to be sure you hire a property manager who will be able to weed out the high-risk tenants consistently, spotting red flags like past evictions or unemployment.
Exceptional communication skills
A successful property manager must be able to communicate well with you and with tenants. Pay attention to how he or she communicates with you during your initial visit. In the early days, see how fast they respond to your calls or texts. Does he keep the lines of communication open? Have you had any complaints from tenants? Do you feel you're on the same page?
Experience
Look for an experienced property manager, as this may save you from some headaches down the road. The business of managing property is full of rules and procedures, including landlord/tenant laws and property ownership. When you hire a property manager who has a decent amount of experience under his belt, you're more apt to have a better experience all the way around.
Professionalism
You want a property manager to be personable and professional. He or she ought to be able to relate well to tenants and clients in a friendly and professional manner. If a property manager skips on the professionalism side and becomes "just another guy", it can end up causing problems. A tenant might think of him as a friend who will let things slide, rather than a professional who isn't afraid to lay down the law when rent is late.
Organizational skills
An excellent property manager will be organized. If you notice right off the bat that the prospect is not detail-oriented and organized, steer clear. There will be a great deal of paperwork and "to-do" lists to be completed, so if someone is lacking in organization skills, your business will suffer.
Good news is that there are some excellent property managers out there, so as you go about your search, keep these qualities in mind. A property manager is one member of your investment dream team that is essential to your continued investment success. Spend some time interviewing people until you feel you've found a person who possesses these qualities and comes with excellent references.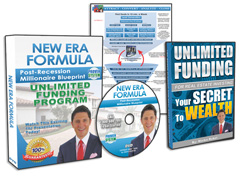 Request FREE Funding Kit and Discover How To Legally Bypass Banks And Gain Direct Access To "No-Credit-Required" Funding You Can Use To Achieve Your Financial Freedom... Start Now!