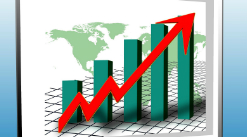 If you're like me, you keep pretty busy. You're running a business, taking care of things around the house, and spending time with family and friends. At the same time, you like to learn about property investing and finance regularly, because knowledge is valuable.
Podcasts are one way you can consume some amazing information without having to sit down and actually read. Not that reading is tedious, but podcasts allow you to learn as you go about your business driving, exercising, cleaning the house, and so on – for free!
As you continue to invest in your investment knowledge level, consider tuning into the following 5 popular investing podcasts:
The Property Coach is a podcast by Bryce Holdaway and Ben Kingsley, full of helpful property investment tips for the newbie and seasoned investor. These Australian property experts are great at helping people make sound property investment decisions. Each podcast is about 20 minutes long, jam-packed with information to help you make great investments.
Joshua Dorkin and Brandon Turner host a weekly podcast at Bigger Pockets full of great investment information and helpful interviews from various investors around the globe. You'll get to hear from hundreds of entrepreneurs and property investors on topics about investing, success, failure, and plenty of helpful lessons learned along the way.
Real Estate Talk is a weekly podcast that shares plenty of property market updates. It has more of a serious newsy tone, covering many topics like property investment, finance, trend, buying and selling, property management, and case studies.
Robert Kiyosaki (author of Rich Dad, Poor Dad) hosts a weekly podcast called Rich Dad Radio. This podcast will surely benefit entrepreneurs and those who want to grow and preserve their wealth. Robert has a unique perspective on how money works, and has long been dedicated to helping people educate themselves about money on an individual and global economy scale.
This podcast has more to do with personal finance than property investing, but without self-discipline with your finances, your overall financial picture will struggle regardless of how much income you make. Joshua Sheats, who used to be a financial planner, runs the weekly podcast. He covers everything from basic personal finance to key investing strategies. This is a great podcast for the newbie and seasoned investors – or anyone for that matter.
Making a commitment to continue to educate yourself in the property investment and success niches is a wise decision. Take advantage of free podcasts from experts around the globe. Not only will it keep you in a successful frame of mind, you'll learn valuable tips and techniques for creating the kind of residual income and wealth you desire.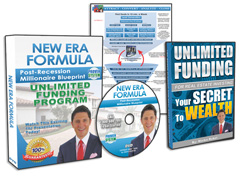 Request FREE Funding Kit and Discover How To Legally Bypass Banks And Gain Direct Access To "No-Credit-Required" Funding You Can Use To Achieve Your Financial Freedom... Start Now!