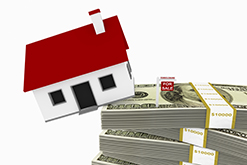 Interested in the real estate world, but too afraid to leave your current position? You may not have to.
It's a myth that one must work in the industry on a full-time basis in order to be a great real estate investor. The truth is that you have plenty of opportunities available to you, even if you already have a job that you are comfortable with.
Earning extra income is one of the top reasons that people choose to get into real estate investing. With the right skills and work ethic, you can make these two careers work in harmony. Though it's not for everyone, here are some tips to making an investment career work with your day job.
Start Slow & Gain Experience
One of the many advantages to sticking with your current employer is getting to "try out" real estate investing before going all-in. Your steady income will allow you to take more risks early on, or may help you qualify for different kinds of credit that will help you along the way. Who knows? You may be able to have more fun investing if you start small and work your way up. Learn to experiment and take risks early, and watch how your career develops.
Manage Your Time Wisely
As you juggle real estate investing alongside your career, you'll need to become an expert in time management. Any smart investor will have a system for everything that comes their way. From the time you wake up each morning, to your processes for lead generation and marketing, take on the mindset of a business person when you do your real estate work, just like you do with your job.
Take Saving Seriously
In order to create the kind of income that you desire, you'll have to ensure you have liquidity, or plenty of funds to move around. Having a regular source of income will put you at an advantage by allowing you to amass savings, whether you're planning to leave your job or just plan to invest a little on the side. Develop a frugal lifestyle plan for yourself, and save your way to a lucrative side career in real estate investing.
Plan Your Exit
On this blog, we talk a lot about planning your exit strategy, whether it's from a specific deal, or in this case, from your full-time job. Whether you plan to retire early, or fully transition from your current job to a real estate investing career, you have some thinking to do. How aggressive will your investment strategy be, and how long will it take to reach your goals? Even if you've just begun, it's never too early to plan for the day you'll hang it all up. Revise as needed!
Remember that real estate investing may be a higher-risk career path than what you're used to, but there are options for all ability levels. Try investing in some REITs or flipping some easy properties to gauge your interest and skill in this field. Always remember to study up prior to launching any new investment plan, and you'll be an informed and successful investor in no time.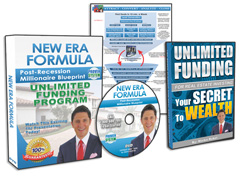 Request FREE Funding Kit and Discover How To Legally Bypass Banks And Gain Direct Access To "No-Credit-Required" Funding You Can Use To Achieve Your Financial Freedom... Start Now!