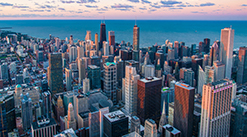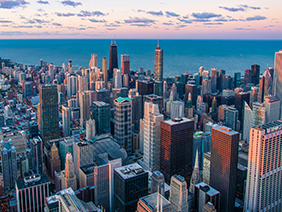 It's always a good idea to learn a bit about how the real estate market is doing at the macroeconomic level, but it's also good to know how your local real estate market is doing. The reason is that your local market may be doing better or worse than the national real estate market. Therefore, spending some time understanding where your local market is should serve you well as you seek real estate investment deals.
There are various factors you can learn about your local market before you make your real estate investments. Granted, you may not be able to determine exactly how your local market forecast will pan out over the next few years, but you can use certain factors to make a good prediction. Here are three factors to pay attention to:
1.  Employment rate
You'll want to do a bit of research on your local area's employment rate. Check with your local county employment office and see what the unemployment rate is. Find out if new businesses are coming into the area.  Find out how many people are being laid off.  Essentially, determine what the general consensus is regarding business in the local area. Is it growing or declining?  Are businesses shutting down or expanding?  See, when your local businesses are expanding or new ones coming in, this means that new people will move to the area, which will help the real estate market.
2.  Supply vs. demand
Find out if the current market has a surplus of homes or a shortage of homes.  Find out the supply vs. demand locally, as well in different price ranges.  For example, sometimes homebuilders will cater to the middle or upper class, which can sometimes leave first-time homebuyers in a bind because they can't afford them. This can actually be good for you as an investor if you cater to the price range of those first-time homebuyers. To research supply vs. demand, check with your local realtors and do some research online. You should be able to get some valuable information to see how your area is doing.
3.  Are homes affordable?
Another factor in local real estate is the affordability of homes.  Do some investigating regarding the average or median home price.  Generally, are the homes in your area affordable to the majority of the population?  Is the current interest rate good?  Find out the average household income to, as this way you'll be able to determine if their income correlates to the median home prices.  You can find much of this information online at various sites like Zillow or Trulia.
It's essential to get familiar with your local real estate scenario as you continue your real estate investing career. Just because the national real estate market might be lagging doesn't mean your area is. Do your research and feel free to talk to realtors to get their input.  All of this will help you make better investment decisions and continue succeeding in your real estate journey.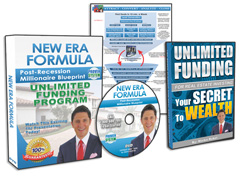 Request FREE Funding Kit and Discover How To Legally Bypass Banks And Gain Direct Access To "No-Credit-Required" Funding You Can Use To Achieve Your Financial Freedom... Start Now!