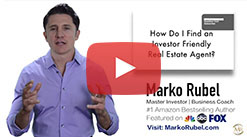 As I've said before, it's much easier to work with a newer agent, as opposed to an already established "million dollar agent" – because they're not going to want to work with you.
SO what do you do? Well you pick up the phone and call a Real estate office around you and ask for an agent who's willing to work with investors. If they say, "we don't have any agents that fit that criteria, then follow up with: Well how about someone who is relatively new? I like working with people when they're just starting. So give me someone – and thats how they're going to get names.
So when you get this agent on the phone, what do you do? You need to Sell the agent on doing business with you. Talk in the terms of what's in it for them.
For example if you wanted to get expired listings, you don't just say, "Can I have your expired listings?" You ask them if you could help them out by listing houses that you yourself cannot buy. Then you're giving them free listings – that's what in it for them. THEN you can ask for expired listings and everything else you'll need. Make it a mutually beneficial relationship.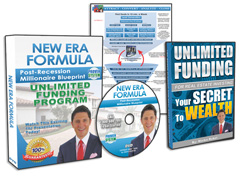 Request FREE Funding Kit and Discover How To Legally Bypass Banks And Gain Direct Access To "No-Credit-Required" Funding You Can Use To Achieve Your Financial Freedom... Start Now!