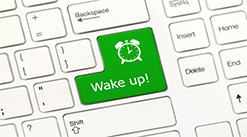 We are always looking for ways to be more successful and to inspire success in others. Many studies show that success starts at the very beginning of the day. One psychologist says that willpower is like a muscle – it can become fatigued from overuse. By the end of the day, it's harder to have self control and make the right decisions, whereas in the morning you have the strongest amount of willpower and are likely to be more optimistic. To start the day off right, many successful people wake up early. In fact, a poll showed that 90% of executives wake up before 6am on weekdays.
So, we know that mornings are key. But, what are we specifically supposed to do in the mornings? We've rounded up tips and daily habits from professionals and top executives from around the country to share with you (so be sure to pass them along to your friends, too!).
1. Exercise
Among successful, wealthy, and powerful people, exercise tends to be the most popular morning activity. Working out first thing in the morning can reduce stress and improve sleep. And, by doing it first thing in the morning, you can't put it off later when you're worn out from work. Whether you enjoy yoga, lifting weights, or running, schedule a workout each day before work.
2. Work on a Passion Project
Just because you have a busy day ahead doesn't mean you can't fit in your own hobbies and interests, whether it's gardening or investing in real estate. If you try to put it off until the evening, you'll never end up doing it. Once you get home from work, there's dinner to cook and other tasks to handle. However, if you wake up early, you can use that quiet time to work on your passion project.
3. Network Over Breakfast
Breakfast or coffee can be a great time to network with other professionals and organizations. By networking before work, you can focus more on the discussion. Lunch can be more disruptive as many people are checking emails or catching up on earlier tasks and after-work cocktail parties tend to be less about work and more about socializing. Networking breakfasts can also help you get your creative juices flowing to use for the rest of the day.
4. Start with Intention
Every morning, have an intention for the day. What is you want to accomplish? How will you tackle the day? Many successful people meditate for 10 or 20 minutes each morning. During this time, they set an intention and start the day on a positive and motivated foot. While meditating, take slow, deep breaths and think about your goals for the day. You can do this with music or silence; whichever works best for you.
5. They Strategize and Plan
Since you're freshest in the morning, take advantage of that time and plan out your day or week ahead. You'll have time to determine if any appointments conflict with one another and make sure you have time for everything. Not only will this make your days more manageable, but you'll work and get things done more effectively.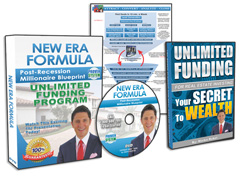 Request FREE Funding Kit and Discover How To Legally Bypass Banks And Gain Direct Access To "No-Credit-Required" Funding You Can Use To Achieve Your Financial Freedom... Start Now!